Trumeter
Trumeter offers a wide range of electronic timing, counting, totalizing and rate digital panel meters. Their unique APM (Advanced Panel Meter) provides a low-cost solution to display volts, amps, frequency and numerous other process parameters. The APM gives the operator an analog look at variables in an attractive digital device with a compact footprint. Colors and alarms are programmable eliminating the need for a separate annunciator.

Trumeter also owns Redington and the timing and counting division of Kessler-Ellis Products brands.

If you have questions or need assistance with any Trumeter, Redington, or Kessler-Ellis product please CONTACT US to speak with one of our experienced representatives.


The Trumeter APM is the most visible, easy to use, multi-format, programmable panel meter on the market.
They provide you with the highest level of accuracy and an immediate visual indication of your critical parameters. The APM has been specifically designed for engineers requiring a more effective way of monitoring and displaying data. The Trumeter APM is a cost-effective alternative to the traditional moving coil and expensive digital panel meters. Trumeter - Revolutionizing the future of panel meters.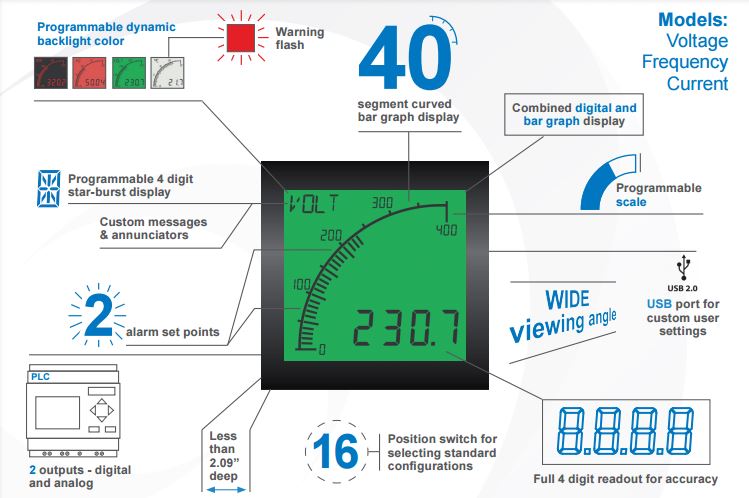 Control Components is an authorized Trumeter distributor