Tosibox
NEW patented Plug & Go™ VPN connection method eliminates the costs and headaches of implementing, maintaining, and supporting a legacy VPN solution.
Tosibox® is the perfect solution for anyone in the industrial automation, original equipment manufacturing, systems integrator, or home & building automation industries who wants easy and secure access to any device on a remote network.

Tosibox offers a first of a kind solution to quickly access connected devices remotely over a secured network. Tosibox's patented Plug & Go™ technology allows you to deploy and connect remotely to any device on any network with an initial setup time of less than 5 minutes. Using lock and key technology Tosibox creates a point to point VPN tunnel into the remote network. No third party is involved and the direct connection is encrypted using 128 bit bank level security standards. These features and more make Tosibox the best remote access solution on the market!
---
key benefits Tosibox will bring to your company
New "Plug & Go" technology keeps setup time to under 5 minutes

Bank level security & audited industrial standards

Point to point encrypted data flow; no third party reliance and does not use the cloud

Works with all Ethernet environments as well as cellular and satellite for remote connections

Highly scalable. The lock and key protocol is only limited by your imagination

Works with virtually all industrial components

Replaces legacy remote connectivity solutions such as self made connections, PC to PC, cloud based solutions, and private access point name connections

Maximizes up time by "self healing" when connection drops; independent of local IP address deployment

Reduces travel costs, IT spend, and headaches
If you would like more information or have any questions regarding Tosibox products please contact us.
---
Quick access using a Tosibox Key in your PC's USB port or the Tosibox Mobile Client on your smart phone or tablet.

Tosibox's patented lock and key connection method provides remote access to network devices worldwide. NO third party or programming skills required!
Tosibox Lock

Tosibox Lock is an intelligent remote access and networking device that serves as an endpoint for secure remote connections. The Lock's patented Plug & Go connection method is NAT and firewall friendly and can be taken out of the box and into use in less than 5 minutes, without the need for complicated software installations, network configurations or special skills.

Tosibox Key

Tosibox Key is an intelligent cryptoprocessing device that enables a secure connection between your computer and one or more Tosibox Locks, giving you full visibility and control over the network devices connected to the Lock. Connections are established through a secure, encrypted VPN tunnel over the Internet or other common WANs and LANs, and permissions can be easily granted, revoked and configured in an unlimited number of ways.
---
Access connected devices around the world for remote monitoring and troubleshooting.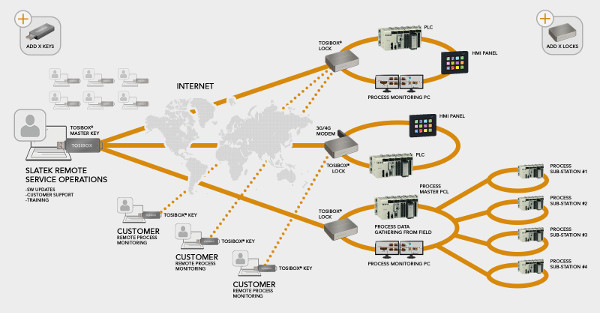 Devices can also be monitored on your smart phone or tablet with the Tosibox Mobile Client.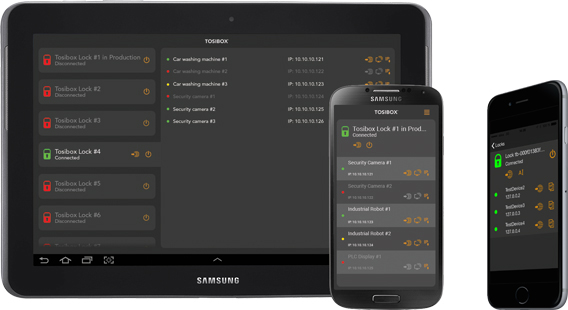 ---
Tosibox Literature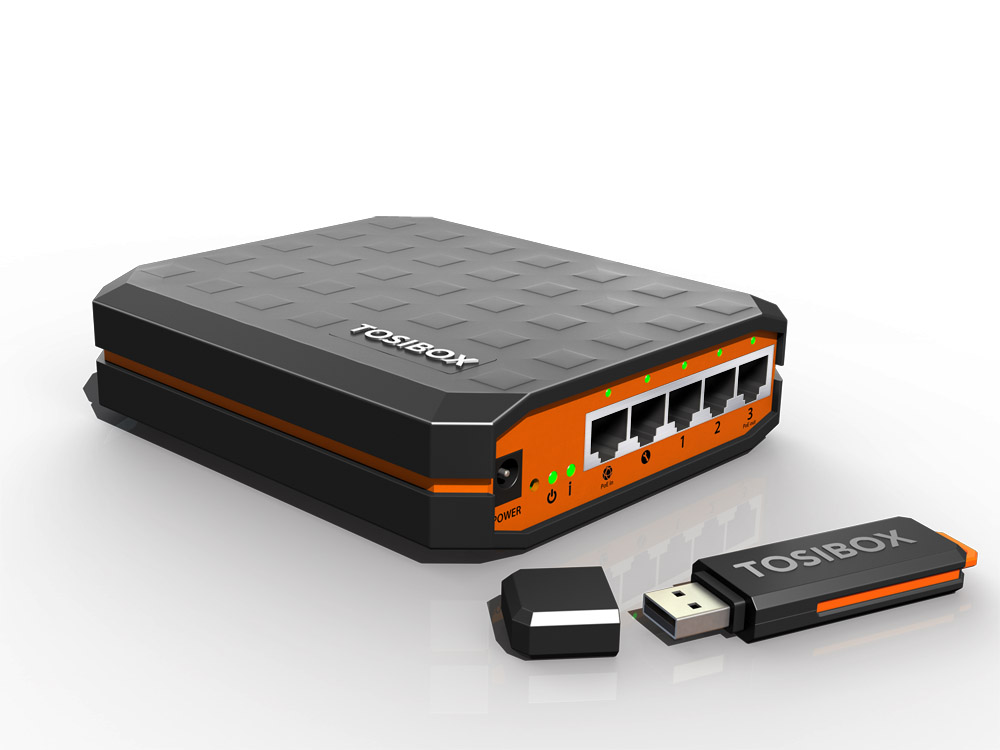 Control Components is an authorized Tosibox distributor in the United States.
For more information please visit www.tosibox.com